Office Hours
Sunday - Saturday 8:30 AM - 7:00 PM
Access Hours
Sunday - Saturday 8:30 AM - 7:00 PM
| Size | Unit Details | Price | |
| --- | --- | --- | --- |
| | Indoor Climate Control Ground Level, Climate controlled, Lockers | | |
| | Indoor Climate Control Ground Level, Climate controlled, Lockers, Stacked, Special | | |
| | Indoor Climate Control Ground Level, Climate controlled, Lockers, Stacked | | |
| | Indoor Climate Control Ground Level, Climate controlled, Lockers | | |
| | Indoor Climate Control Ground Level, Climate controlled, Lockers, Stacked, Special | | |
| | Indoor Climate Control Ground Level, Climate controlled, Lockers, Stacked | | |
| | Indoor Climate Control Ground Level, Climate controlled, Lockers | | |
| | Indoor Climate Control Ground Level, Climate controlled, Lockers, Special | | |
| | Indoor Climate Control Ground Level, Climate controlled, Lockers | | |
| | Indoor Climate Control Ground Level, Climate controlled, Lockers, Stacked, Special | | |
| | Indoor Climate Control Ground Level, Climate controlled, Lockers, Stacked | | |
| | Indoor Climate Control Ground Level, Climate controlled, Lockers, Special | | |
| | Indoor Climate Control Ground Level, Climate controlled, Lockers | | |
| | Indoor Climate Control Ground Level, Climate controlled, Lockers, Special | | |
| | Indoor Climate Control Ground Level, Climate controlled, Lockers | | |
| | Indoor Climate Control Ground Level, Climate controlled, Lockers | | |
| | Indoor Climate Control Ground Level, Climate controlled, Lockers | | |
| | Indoor Climate Control Ground Level, Climate controlled, Lockers | | |
| | Indoor Climate Control Ground Level, Climate controlled, Lockers | | |
| | Indoor Climate Control Ground Level, Climate controlled, Lockers | | |
| | Indoor Climate Control Ground Level, Climate controlled, Lockers | | |
| | Indoor Climate Control Ground Level, Climate controlled, Lockers | | |
| | Indoor Climate Control Ground Level, Climate controlled, Lockers | | |
| | Indoor Climate Control Ground Level, Climate controlled, Lockers | | |
| | Outdoor, Outside, Parking | | |
Self Storage Units in Fort Myers, Florida
Extra Closet Fort Myer is Lee County's top climate controlled storage facility. We proudly serve the communities of Fort Myers, Fort Myers Beach, Lakes Park, Cape Coral and more. We're 10 miles from Florida Gulf Coast University and under 3 miles from Florida SouthWestern State College. Find us near Springs at Six Mile Cypress Apartments and Spinz Roller Skating Rink.
Store Your Boat, RV, Automobile and more!
Unlike other facilities, we promise to keep your belongings safe and sound using our state-of-the-art security system including 24-hour video monitoring, perimeter fencing, and lighting, as well as computer controlled gate entry.
Whether you choose to store short or long-term, we offer flexible month-to-month lease options to meet your needs as well as climate controlled units to protect your belongings from intense temperatures, humidity, bugs, pests, excess dust, and debris. In addition, our facility is equipped with spacious room for your outdoor
boat
,
vehicle
, and
RV storage
. Use dollies, flatbeds, and hand carts for a smooth move in or out.
We offer upfront pricing, no gimmicks or bogus charges conjured up at the last minute. When we advertise a price; that's the price. Are you interested in storing with us? Reserve a unit online or call to speak with one of our well-trained storage experts. Customer service is our first priority so we'll always work hard to find the perfect budget-friendly storage option for you!
Driving Directions:
From Fort Myers, FL:
Take Monroe St and Victoria Ave to US-41 S/Cleveland Ave

Head north on Broadway toward Dr Martin Luther King Jr Blvd

Turn left onto Dr Martin Luther King Jr Blvd

Turn left onto Monroe St

Turn right to stay on Monroe St

Turn right onto Victoria Ave

Turn left onto US-41 S/Cleveland Ave

Turn left onto Andrea Ln.

Turn right onto Gamma Dr

Continue onto Bruner Ln

Extra Closet Fort Myers will be on the left
Head southeast on Bell Tower Dr toward Bell Tower Shop Ave

Turn right onto Daniels Pkwy

Use the left 2 lanes to turn left onto S Tamiami Trail

Turn left onto Andrea Ln

Turn right onto Gamma Dr

Continue onto Bruner Ln

Extra Closet Fort Myers will be on the left
Take College Pkwy and S Tamiami Trail to Andrea Ln in Villas

Continue onto Cape Coral Bridge

Continue onto College Pkwy

Turn right onto S Cleveland Ave/S Tamiami Trail

Turn left onto Andrea Ln

Turn right onto Gamma Dr

Continue onto Bruner Ln

Extra Closet Fort Myers will be on the left
Head east on Myerlee Country Club Blvd toward Winkler Rd

Turn left onto Winkler Rd

Turn right onto Cypress Lake Dr

Turn right onto S Tamiami Trail

Turn left onto Andrea Ln

Turn right onto Gamma Dr

Continue onto Bruner Ln

Extra Closet Fort Myers will be on the left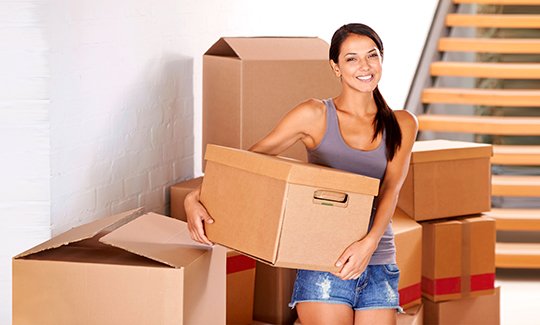 Check Out What Our Customers Are Saying